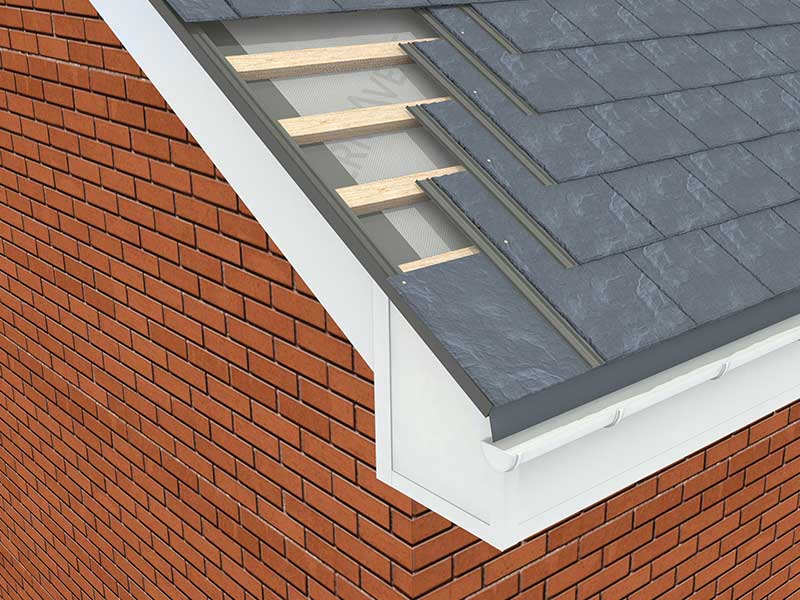 Easy Verge
Easy Verge is a continuous dry verge system for slates and is a great alternative to mortar bedding at the verge. The system is quick and easy to install and provides a neat and unobtrusive finish to the verge. The system keeps water away from the slate batten ends and prevents water from running over the verge edge.
Easy Verge incorporates an undercloak that is uniquely variable from 0-100mm and its design ensures a perfectly straight verge every time with minimal effort. The speed and ease of installation offers an overall cost saving.
Easy Slate
The patented Easy Slate System provides a unique solution enabling slates to be installed on any roof with a pitch as low as 12°. This opens up many opportunities for slate roofs in domestic, commercial and heritage properties. Slates no longer need to be ruled out where the ridge height has been restricted due to planning considerations. Easy slate has been rigorously tested at the BRE and is approved by the LABC and NHBC.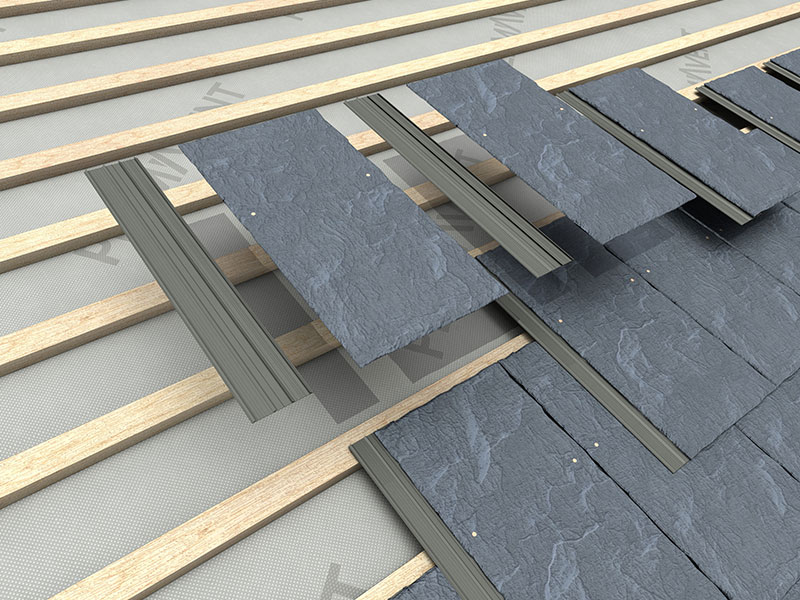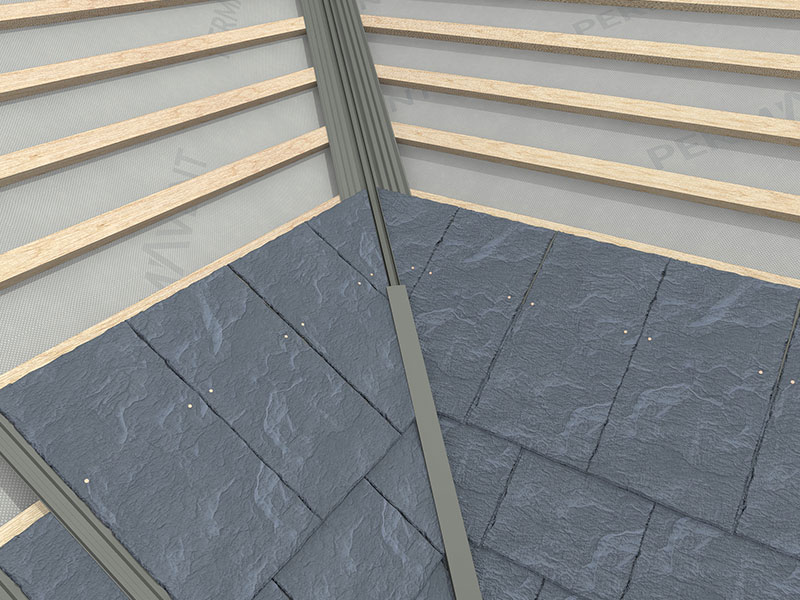 Easy Valley
With enhancements made to flexibility; size; and adaption of seals, the unique system ensures the roof never gets flooded, even in the heaviest storms. This is because the system allows the water to run over the top, down the improved water channels and off the roof.
The Easy Valley system is flexible and versatile, whilst continuing to compliment traditional building methods and is quick and easy to install.
Suitable for all manmade and natural slates up to 10mm thick. Installation over the battens saves time and even allows for a dormer valley.