At Yates Slate, we offer a free, no obligation service for quantity take offs from architectural drawings. No matter the complexity of the roof. We can help you generate accurate costs on any roof design project quickly and efficiently.
Our team of experts have been providing take offs for many years. This has enabled us to deliver this service with the highest level of accuracy.
Having an accurate quantity take off can save you a lot of money down the line. It reduces the chances of over or under ordering significantly, this prevents any further purchasing and delivery costs.
If you need a quantity take off, please do not hesitate to get in touch. Call us on 01200 427711 or email info@yatesslate.co.uk and one of our team will be happy to help. All we need is a scaled drawing.
As a new estimator, it is possible to mess when planning for the project at hand. Do you want your construction project to be successful? Well, you should know the types and materials required to complete it. The process is what we call take-off. It forms a vital part of the estimation process. In short, it ensures a proper estimation of costs and material requirements. This includes labour resources and other expenses.
Overview of Slate Take-offs
The estimation process is quite tricky. That's where Yate Slate come in! We provide free quantity slate take-offs from scaled drawings with ultimate perfection. Even if the slate roofing is complex, there is nothing to worry about. Our experts boast top-notch skills and experience to give you remarkable performance.
We also provide a precise estimation of materials required to run the project to an end. Besides, we use a unique approach to get the utmost accurate estimate for our clients. This guarantees smoother operation by providing your workers or contractors all the essentials.
Why you should choose us?
Yates Slate are a prominent natural roofing slate specialist and distributor of both Welsh and Cumbrian roofing slates; our company is the largest importer of roofing slates in the UK for many years. Based in Lancashire, North West UK, we provide a wide range of natural roofing slates.
Besides that, we offer accessories like nails and ridges, slate vents and more. Therefore, you will get most of the essentials you need for your construction project. With our slate take-offs, you will get the most accurate and reliable estimates. Our charges are very friendly to suit different user budgets without compromising quality. Also, our nationwide delivery is excellent, and it's done using mechanical offload equipment. Thus, you will get your ordered product in good form.
Choosing the best take-off service is essential for any project. You will get free quantity slate take-offs from scaled drawings at Yates Slate. Besides, you will get quality and budget-friendly services. Additionally, our natural roofing slates are available in a variety to suit your needs. Our long years of experience guarantee you exceptional products and services.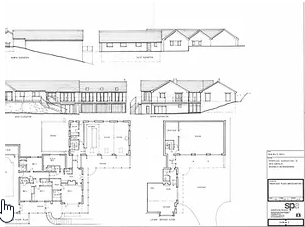 Contact our slates team for any assistance on 01200 427711 or email info@yateslate.co.uk. Alternatively, fill in your details below and we will get back in touch as soon as possible.